What you eat matters to your health, both inside and out. Thinning hair is often a tell-tale sign that your hair follicles are not getting enough nutrition. But there are a few nutrient-abundant foods for thinning hair that can increase your hair thickness. These foods replenish your tresses from within, making them healthy and radiant. Eating a healthy balanced diet replete with these nutrient-rich foods can restore your hair health.
Here, we give you a detailed list of foods that you can add to your diet to ensure your hair remains healthy, silky, smooth, and strong. Keep reading to know more.
Foods To Include
What you eat directly impacts the length, density, and growth of your hair. To boost your hair health, you must have a well-balanced diet rich in protein, biotin, fatty acids, vital vitamins, and minerals like iron, magnesium, zinc, and selenium (1). To make sure you get an adequate amount of all nutrients, you must include a variety of food groups in your diet.
Below, let's take a look at the important food groups that when included in your diet regularly, can provide you with all the essential nutrients to combat your thinning hair conditions.
Vegetables
Enriched with vitamins A, B, C, E, K and minerals like iron and calcium, vegetables play an important role in our nutrition for thinning hair. The more colorful veggies you include in your diet, the more benefits you can derive from as many different nutrients. Let's have a look at how the different vegetables contribute to your hair health.
Broccoli contains a sulfur-rich compound called sulforaphane, which inhibits the dihydrotestosterone hormone responsible for hair loss (4).
Beetroots are rich in carotenoids that give them the characteristic red color and help to stimulate hair growth by improving blood circulation to the scalp and nourishing the hair follicles (5).
Zucchini is another vegetable that contains vital antioxidants, vitamins A, C, and K along with iron, folate, magnesium, and potassium, which strengthen the hair and prevent the strands from getting dry and brittle. It keeps the collagen in the connective tissue of the hair follicles healthy and provides adequate moisture and glow to the hair (6).
Spinach along with other dark leafy vegetables is a rich source of iron which is essential for preventing hair loss (7). When our body is low in iron, enough of the nutrients and oxygen don't reach the roots of the hair thereby affecting the hair growth and density. These are also vital sources of zinc, vitamins, and other minerals important for maintaining good hair health.
Sweet potatoes, especially the orange-fleshed ones, are an excellent source of beta-carotene. Beta-carotene is known to convert to vitamin A in the body. Vitamin A is essential in keeping the hair moist and hydrated. A diet lacking vitamin A would lead to dry and brittle hair that is more prone to hair fall and damage (8).
Onions are another vegetable most often used in maintaining good hair health. Rich in vitamin B6 and B9, zinc, and iron, onions increase blood cell production and help nourish the scalp and hair. Onion juice applied to the scalp directly also helps reduce hair fall and thinning (9).
Curry leaves are rich in antioxidants that help reduce the toxic free radicals and keep the hair healthy from roots (10). The oil extract can be used on the scalp as well for better results.
Fruits
Fruits are the superfoods we must include in our diet every day. The CDC recommends having 1.5-2 cups of fruits every day (11). Rich in vitamins and minerals, fruits are dense in vital nutrients that nourish the scalp and keep your hair strands strong and hydrated. Including the fruits given below in your diet would help reduce hair loss and thinning.
Avocado has 25% RDA of vitamin C as well as vitamins B-6, E, K, beta-carotene, lutein, folate, omega-3 fatty acids, magnesium, and potassium amongst other minerals. It's effective in promoting cell regeneration, hair growth, and density(12). Avocados when applied directly to the scalp also add moisture and luster to the hair strands making them resistant to fall and breakage.
Bananas are an easy pick-me-up snack that is full of vitamins B and C as well as fiber, magnesium, potassium, and protein. It nourishes your hair with vital nutrients from within as well as makes the hair moist and manageable when applied directly to the strands (13).
Grapefruit is a rich source of vitamin C, A, B as well as antioxidants (lycopene, naringin, and naringenin), potassium, and biotin (14), (15). It also clears up the buildup in hair follicles enabling the nutrients to reach better. It can be included in your daily diet or the oil can be massaged onto the scalp to promote healthy hair growth.
Watermelon, being a good source of arginine, amino acids, vitamin C, and phytochemicals, is essential in preventing hair fall and promoting healthy hair growth (16). It nourishes the hair follicles with a good amount of iron and helps control dandruff and dryness. Eating watermelon regularly produces healthy blood cells, collagen, and oxygenation.
Mango, pineapple, pumpkin, and lychee are few other fruits rich in vital nutrients that nourish your hair follicles and boost healthy scalp and hair growth.
Nuts And Seeds
Nuts and seeds are important nutrient sources in our diet. These offer a good combination of vitamins, proteins, fiber, fatty acids, and trace mineral elements like selenium that are vital in dense hair growth. Almonds are especially rich in vitamin E, that helps reduce scalp inflammation and boosts hair growth. Almonds also contain good amounts of biotin, copper, and manganese, all vital for healthy hair. While pumpkin seeds along with cashews fulfill the RDA requirement of zinc, Brazil nuts are also a rich source of selenium, a trace mineral that plays a crucial role in preventing hair loss. Combine all these nuts with a handful of sunflower seeds, macadamia, hazelnuts, and pistachios to complete the balance of nutrients essential for good hair health (17), (18).
Beans, Lentils, Or Peas
Beans, lentils, and peas are packed with nutrients. While lentils have vitamin B, fiber, calcium, potassium and magnesium, and potassium, you can get vitamin B, E, K along with zinc, copper, and selenium in dry beans as well. Peas are an important source of vitamins A, B, C alongside calcium, protein, iron, copper, magnesium, potassium, and iron. These nutrients would not only nourish your scalp and follicles from within but also help rescue your hair from potential thinning and hair fall (17).
Egg And Dairy
Proteins are the building blocks of our body. Essential to all cell functions and tissue growth, a good intake of dietary protein is essential to healthy hair as well. Eggs are an excellent source of all the nine vital amino acids( proteins) (19). Egg yolk is rich in biotin (B-complex vitamin) which helps hydrate and add elasticity to the hair (20). These vital nutrients heal dry, brittle hair reducing split-ends and breakage.
Milk and other dairy products are rich in vitamins and minerals, especially vitamin B1, B2, B3, B5, B6, B7, and B12, vitamins A, C, D, E, and K as well as calcium, iron, copper, magnesium, potassium, manganese, phosphorus, selenium, and zinc (18). Including 2-3 servings of dairy products in our diet, every day helps nourish the hair follicles and keep the scalp healthy.
Fish And Seafood
Dry, brittle hair is more prone to breakage and damage. The healthy fats in our diet help maintain the natural luster and elasticity of our hair. Salmon is one such natural source of healthy omega-3 fatty acids that lubricate the oil gland around our hair follicles, adding luster to the strands (21). Sardines, cod, herring, lake trout, and mackerel are a few other fishes that are rich in these healthy fats. The American Heart Association recommends having these fishes at least two times a week to meet the healthy fat requirements of the body. Flaxseeds, canola oil, walnuts, tofu, and soybeans are other options in case you don't prefer fish.
Zinc deficiency has been known to trigger hair loss. Oysters, crabs, and lobsters are rich sources of zinc that when taken adequately help prevent further hair thinning (22).
Meat And Mushrooms
As an important source of iron-rich protein and fats, meat plays an important role in maintaining your hair and scalp health. Iron is essential in delivering nutrients to the hair follicles and nourishing the roots, iron deficiency has most commonly been found to result in hair loss (22),(23). Including beef, lamb, turkey, chicken, liver, and other organ meats rich in iron, proteins, and vitamin A, can help combat hair loss and thinning effectively.
Mushrooms are healthy edible fungus packed with vitamin B-complex, Vitamin C, D, iron, and antioxidants. A cup of mushrooms adds just 15 calories but provides important benefits like scalp hydration and cell health. The high Vitamin B5 content boosts cell and melanin production, nutrient absorption, scalp, and follicle health, thereby reducing the chances of hair thinning and breakage (17).
Foods To Eliminate
While we have seen above what foods to eat for thinning hair, we must also be aware of what not to eat to make it worse. Certain changes in our lifestyle habits, especially in our diet preferences, can help manage and avoid the thinning of our hair effectively.
Food With Potential Allergens
Certain foods and ingredients in our diet don't sit well with our metabolism. We are either intolerant to them leading to digestive problems or allergic to certain components, bringing about serious complications. Food that is potentially allergic, like gluten, nuts, corn, seafood, milk, and dairy products essentially increases the level of inflammation in our bodies, which counteracts the production and growth of strong and healthy hair, sooner or later (23). For instance, some people might be unaware of the fact that they are mildly allergic to nuts, but over a period it leads to a receding hairline. One must hence be aware of their allergies and bring about necessary diet changes to help promote healthy hair growth.
Hydrogenated fatty acids (trans-fats) are widely prevalent in many food products these days due to the industrial process of hydrogenation of fatty acids to increase their shelf-life (17). Though some trans fat is naturally found in some animal proteins as well, it is the manufactured ones that pose a higher risk to our overall health (17). Hydrogenated vegetable oils, stick margarine, soft yellow fat spreads, most of the bakery goods (cakes, pastries, biscuits, wafers), and packed fried food have a high level of trans fat. These are known to cause inflammation in the body and produce DHT that triggers hair loss. Including too much trans fat in the diet might also lead to insulin resistance which in turn results in thinning and loss of hair as well.
A diet rich in refined carbohydrates and sugar leads to insulin resistance, which has been associated with hair loss and baldness in recent studies (24). Apart from this, a sugar-based diet doesn't provide you with any essential nutrients vital to the growth and development of a healthy scalp and hair. Excessive sugar intake also leads to scalp inflammation (glycation) that breaks down the proteins in the hair follicles resulting in thinning of the hair. Moreover, a diet rich in refined carbs and sugar is more likely to be laden with harmful preservatives and chemicals that mess up with our hormonal balance leading to hair loss and thinning ultimately.
The right balance of hormones plays an important role in hair production and growth. Most packaged food contain chemical additives and preservatives that lead to hormonal imbalances in our bodies leading to hair loss and baldness.
Alcohol causes inflammation and intoxication of the liver leading to metabolic changes that ultimately affect our hair growth and health. On a basic level, alcohol is dehydrating leading to dry, brittle hair strands which are more prone to damage and breakage. Alcohol also hampers the absorption of zinc and vital nutrients, leading to weak and under-nourished hair (25) .
Caffeine in our diet increases the level of cortisol, the stress hormone, and depletes the iron levels in our body (26), (27). Too much coffee is known to cause dehydration and hormone imbalances as well. All of these factors cumulatively result in dry, brittle hair amounting to frequent hair loss.
Coffee can be replaced with 2 cups of green tea a day. The polyphenolic compounds in green tea may help reduce hair loss and boost hair growth (28).
The Bottom Line
Diet has a huge role to play in maintaining hair health. If you are shedding or losing more hair than usual or your hair is becoming thinner gradually, it is high time you have reevaluated your diet. Consume the above-listed foods for thinning hair regularly to give your hair the required vitamins and minerals to stay healthy, strong, and thick. Moreover, you need to welcome certain lifestyle changes and avoid certain foods that cause immense damage to your strands. First, however, it is recommended to consult a doctor to determine if there are any underlying conditions.
Frequently Asked Questions
Is drinking tea good for thinning hair?
Yes. Tea, especially green tea, is said to have polyphenols that directly impact hair follicles, improve the quality of hair, and aid in hair growth (28).
Are apples good for thinning hair?
Yes. Apples contain Vitamins A, B, and C along with many polyphenols and amino acids that play a vital role in maintaining hair health. They are also known to aid in keratin production and boost hair growth (29).
Does honey help thinning hair?
Yes. Honey contains antioxidants and has antifungal and antibacterial properties. It may manage hair and scalp-related problems like dandruff and reduce itching, discomfort, and hair loss caused by scalp issues (30).
Key Takeaways
Include colorful vegetables like carrot, broccoli, zucchini, sweet potatoes, spinach, beetroots, onion, and curry leaves in your diet for healthy hair.
Banana, avocado, grapefruit, mango, watermelon, nuts and seeds, beans, lentils, and peas can improve your hair quality and prevent hair fall and thinning.
Eggs, meat, mushrooms, and fish, rich in proteins, vitamins, and minerals, are essential to nourish the hair follicles and promote hair growth.
Foods with potential allergens, hydrogenated fatty acids, refined carbohydrates and sugar, packaged food, alcohol, and caffeine must be avoided to prevent hair issues.
Sources
Articles on StyleCraze are backed by verified information from peer-reviewed and academic research papers, reputed organizations, research institutions, and medical associations to ensure accuracy and relevance. Read our editorial policy to learn more.
Related
The following two tabs change content below.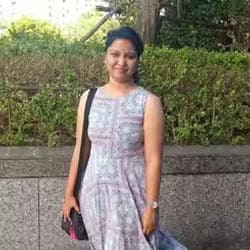 Varsha holds a master's degree in biotechnology from Ravenshaw University, Cuttack, and is a certified diet and nutrition coach. She… more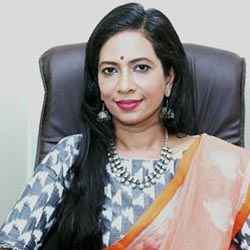 Dr. Rekha Yadav is a certified trichologist from the International Association of Trichologists, Australia. She established her hair and scalp… more